The Resisters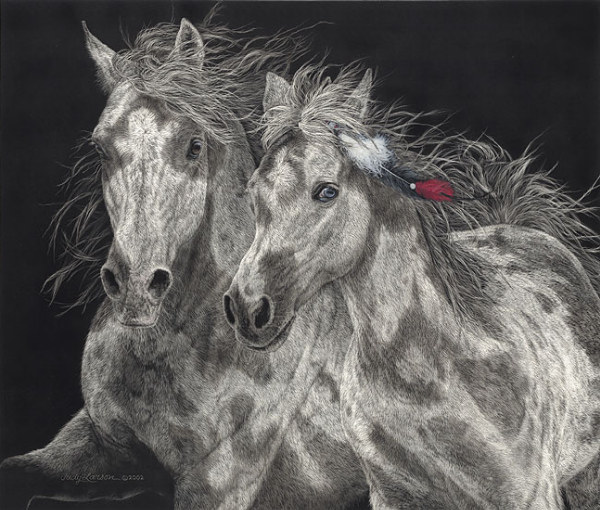 In 1919, the United States Department of Interior ordered the Crow Indians to kill all wild horses on their reservation land, sacred ground that had been leased by the government to cattlemen. No Crow could abide by this order, a demand akin to asking a man to kill his own brother. In 1923, following a final ultimatum, the United States government hired local cowboys, joined later by Texas outfitters, to kill the horses on a bounty basis – four dollars for the tip of a horse's ear. During the next seven years, the hired guns killed more than 40,000 horses, including the Crow's personal mounts.
By 1930, the great and powerful Crow tribe was bereft of its horses, its culture, severely damaged. To the Crow, whose livelihood depended on their prized horses, this tragic event was more devastating than a military defeat.
"The Resisters" is third offering in Judy Larson's "On the Run" series, a selection of images focusing on animals caught in dire circumstances.
| Edition Type | Edition Size | Edition Dim. | Edition Price | |
| --- | --- | --- | --- | --- |
| Fine Art Print | 1000 | 22 ¼"w x 19"h | $245 | |
| Artist's Proof Print | 150 | 22 ¼"w x 19"h | $305 | |
| Fine Art Giclee Canvas | 200 | 25"w x 21"h | $650 | |